Welcome to Gelman Loan and Pawn Shop
Get Fast Cash Today!
Bad Credit? No Credit?
Call 412-661-3818 for a short-term pawn loan today!
These are just a few of the things we accept as collateral for a pawn loan.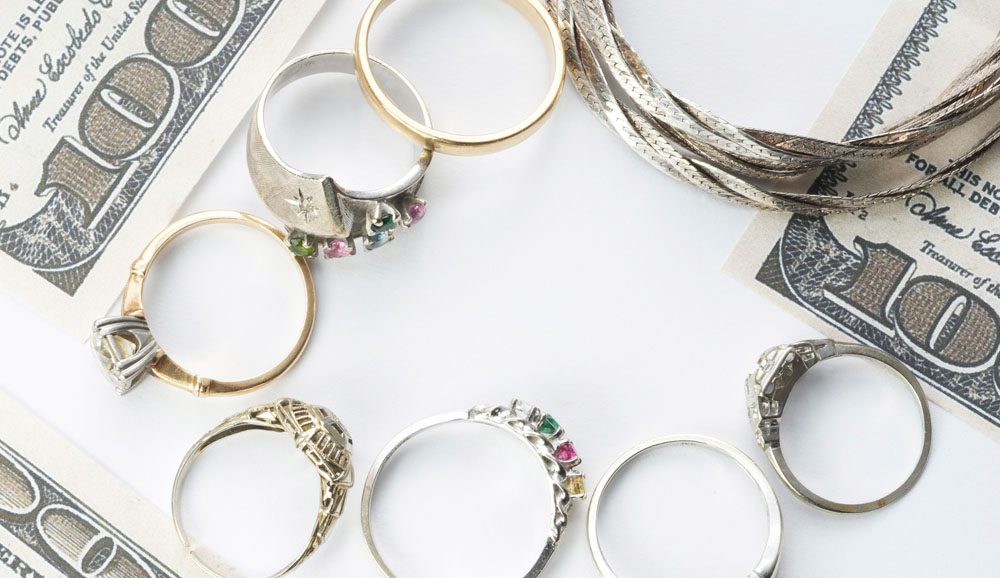 Pittsburgh Pawn Shop
Gelman Loan is Pittsburgh, PA's premier pawn shop. It is our goal to speedily and conveniently provide loan and pawn services, ranging from loans on jewelry to jewelry appraisals, to each of our customers. Whether you are coming into our pawn shop to sell jewelry or to sell musical instruments, we will put the right price on your merchandise that is sure to place a smile on your face.
Loans on Jewelry
If ever there comes a time that you need quick cash but don't want the hassle of credit checks on a traditional loan, you've come to the right place. We offer loans on jewelry that act as collateral for your loan. Simply bring us your merchandise, we will appraise it and determine the value of your loan. We put a reasonable pay off time on all of our loans and offer extensions and buy outs when necessary. We are a certified jewelry buyer and always welcome new jewelry items you wish to sell, even if you are not taking out a loan with us.
Cash for Gold
When you want quick cash you can always sell gold. Although the value of gold may fluctuate from day to day, we offer cash for gold every day as a quick, convenient way to get some extra cash on unused items without parting with cherished collections or heirlooms. Our pawn shop also offers loans and cash on other merchandise such as cameras, musical instruments, electronics, tools and other power equipment. Don't let these valuable items sit in your garage collecting dust after you no longer have use for them, bring them on in and get your dollars worth for them.
Think Gelman for all Your Jewelry Needs
For over 75 years Gelman has provided loans on jewelry and other jewelry services in the Pittsburgh area. Whether you want to buy jewelry or get a quick credit check free loan, Gelman offers impressive deals on credit and sale merchandise. For questions and additional information on our loans and policies call us at (412) 661-3818.